Lead Integration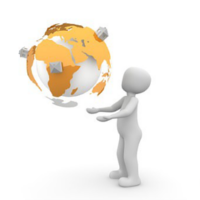 One of the best ways to drive your business forward is to purchase enquiries from lead providers, such as the UK's leading provider Pinlocal. Our system will successfully manage the importing routine from the lead provider or from your website direct into your system. Once your leads are imported you can begin contacting your client, booking surveys, sending;quotes estimates & invoices, booking jobs, allocating vehicles, allocating workers, managing storage, handling accounts, generating statistics: all at click of a button. Manage My Moves works in partnership with the removal experts Trunk Logistics Ltd , a leading removals company in the southeast, that believe leads play the vital part in gaining work. All new MMM users are always welcome to talk to the Sales Director of Trunk Logistics about the importance of leads and ways to win new business. If you would like to find out more about leads and how MMM can improve your business please contact info@managemymoves.com or call 0330 912 1462 . Manage My Moves import leads from all the major lead providers.
Customer Organisation

Keeping track of your customers can be a difficult task; Manage My Moves Client Organisation feature allows customers to be organised by their job status. Meaning you can see what customers you need to book, quote, confirm, move, invoice etc. The ability to switch between job statuses means tasks can be allocated to your team quickly and efficiently. Want to make the most of your lead integration? You can also organise your customers by their import date, moving date and their follow up date so that you're always one step ahead of the rest.
Email Templates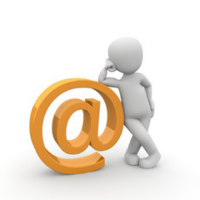 Sending emails to the customer is no longer a time consuming task. At the click of a button, emails can be dynamically generated tailored to your client and sent directly from your chosen email address. Keeping up to date with your customer will allow you to quickly leave messages, confirm a survey booking, ask for decisions or confirm a job. Receiving responses from the emails will keep you in the loop, improving your client organisation and professional appearance.
Document Generation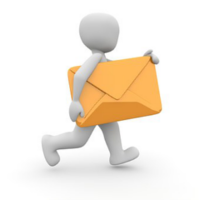 Only one click away from sending Quotes, Estimates, Confirmations and Invoices that are generated automatically. Sending out important documents to your customers could never be easier. Fill in a few required relevant fields; such as Removal Price/Packing Price and you're on your way. Costs such as Vehicles, Drivers, Porters and Fuel are automatically calculated for you from your Vehicle and Worker sections. No more copy and pasting to templates. Have a template you like? No problem; send it to info@managemymoves.com and we will replicate it on our system. No Template or Fancy a change? Our IT team will be happy to create you various document templates with your colour schemes, logos and terms and conditions.
Worker Management & Allocation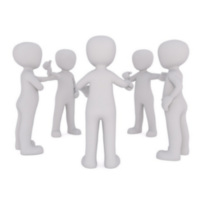 Organising your works can be just as difficult as managing your customers. That's why we added a Staff section where you can store useful information about your staff such as their name, nickname, mobile number, telephone number, address etc. We can also highlight skills such as 7.5 Ton Driver. 18 Ton Driver, Artic Driver etc. Daily wage rate and overtime rate can also be configured per staff member. The list of workers can then be assigned to jobs using a drag and drop interface. This list can be sorted via sort order or contract type so you can ensure you supply your regular workers with constant work. No need to calculate wages day, if your men are allocated to a job it will auto fill your wages sheet.
Vehicle Management & Allocation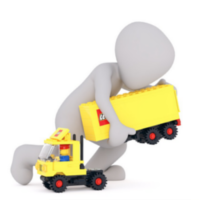 Assigning vehicles to jobs could not be easier with our vehicle allocation. Simply add your vehicle types: 18 Ton, 12 Ton, 7.5 Ton, luton etc… Then add your individual vehicles by specifying their name or registration, cubic metre capacity, miles per gallon, cost per mile and MOT due date. You will be able to drag and drop your vehicles onto your Work Diary, removing them from the list of available vehicles. You can also add your vehicles MOT appointment to the Work Diary ensuring they cannot be used for a job and so you do not miss your appointment.
Quick Search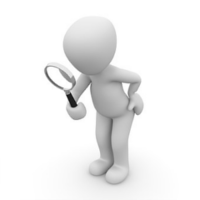 The ability to quick search and filter your customers allows you to find a specific customer in seconds. Customers can be filtered by their job status, such as new lead if you need to phone, or surveyed if you need to send out a quote. If you know anything about your customer you can simply type either their name, email address, telephone number, mobile number, moving from address, moving to address, moving date, client reference, job reference etc...
Storage Management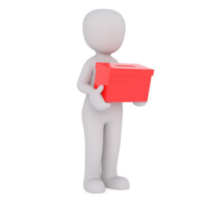 Add your storage locations, assign your storage units, crates/containers/document boxes with their capacity. Now you can begin allocating these storage units to your customers from the list of available units. You can then begin invoicing these units at an interval that suits you weekly/fortnightly/etc at a rate you choose.
Customer Portal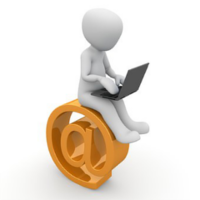 Allows your customers to view their quotes and Estimates online via a unique username and log in system. Your customers also have the ability to accept their quote via the portal, this now means that you can be gaining jobs 24/7. Via the Portal your customer can also carry out their own online inventory survey and the results will automatically be posted ready for quoting.
Removals Survey Android App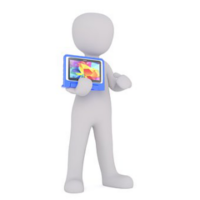 A property surveying app for domestic and commercial removals. This application allows a surveyor/user to view their Manage My Moves Survey diary, and complete their daily surveys either online or offline. This offline capability allows a user to download their Survey diary/work schedule at the start of the day and then be able to complete their listed surveys offline. The surveys consist of checking either the domestic or commercial contact information, moving from and to information. Then a user can go through the property, room by room calculating the total amount of items that they wish to move and the corresponding total cubic foot/metre of these items. At the end of each survey, or at the end of each day, a user can sync their completed surveys over a network connection and this will be uploaded to the main system ready for quoting
Accounts Integration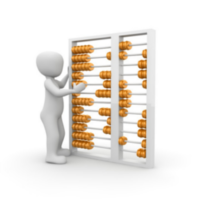 Integration with Quick books and Sage Accounts is a easy, quick and time-saving way of transferring your invoices from Manage My Moves to your accounts. The days of manual entry for accounts and human error are no more! Quick books is the fastest growing accounts package for medium sizes companies and Sage is a multinational enterprise software company known for the brilliant Account Software packages. Removal companies often use Quick books or Sage for handling their accounts, be it with suppliers for packaging materials, lorry hiring, customers for moving, packing or storage or for your employees for payroll, HR etc.
Analytics

Analytics are a great way of reviewing how efficient you are working your sales leads: what providers are producing the most jobs, what postcodes/areas you are gaining the most work from. It is also a great way to keep track of how your staff are performing. See how they compare to targets by viewing how your surveyors are producing work, who's booking the most work and who's driving your profits.
Growth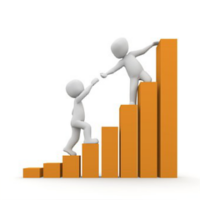 Manage My Moves is a subscription based software. The advantages of this is that our system grew accordingly with our customers. Starting from the early 'man in a van' days we were able to build an efficient software companion. As our early customers grew in size, we were by their side to help. By constantly updating and adding features to Manage My Moves we are able to add powerful solutions to your Removal needs. Today Manage My Moves works with Removal Companies of all sizes and are still committed to helping you reach your goals and targets.
UK Support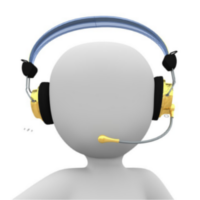 UK based IT Support available Monday-Friday between 9:00am and 5:00pm. Our support staff are experienced and competently trained with handling Manage My Moves queries. You can also contact us via the chat panel found at the bottom right of the Manage My Moves system. You can email us at info@Manage My Moves.com or call us on 0330 912 1462 .
Security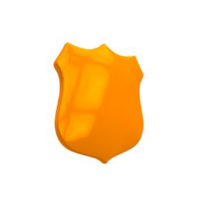 Data passed between our server and our clients is in encrypted using SSL Certificate Encryption so no one can view or steal your data. We are registered with a Secure Server provider called GlobalSign. All data is collected and stored in accordance with the Data Protection Act 1998.